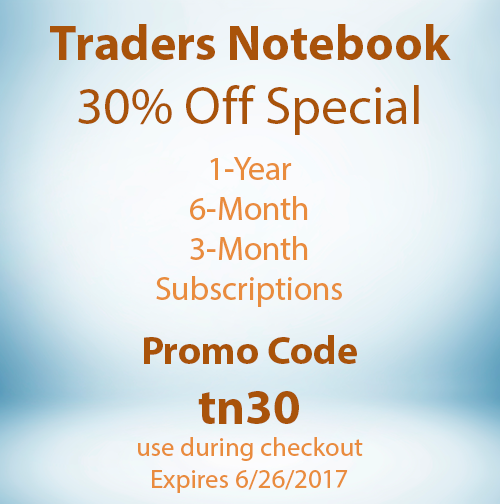 Daily Detailed Trading Instructions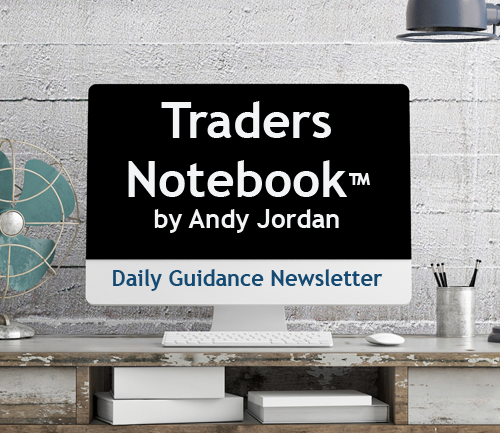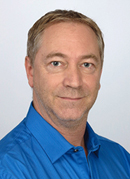 Andy Jordan
Educator for Spreads, Options, Swing/Day Trading,
and Editor of Traders Notebook
Traders Notebook Complete
We recommend trades with a high chance for success. It shows you how to trade them. YES! You are shown step-by-step how to trade successfully.
It's a complete trading advisory newsletter. Andy Jordan will show you how to make successful trades in futures, options, and spread trades. Position and swing trading becomes a snap, when you know how. With all the trading techniques you will learn, you will be able to trade in all of the market situations. The markets can swing wildly, or they can be so quiet that there is seemingly little money to be made. But we will show many thrilling ways to trade the futures markets. We will show you how to combine spreads, options, and position trades, so that you can trade anywhere at any time. With Traders Notebook you will get everything you need to become a complete trader.
Earn While You Learn! Traders Notebook Complete...
Directs you spread trades — the most highly kept secret in the world of futures trading. Spreads are done by the biggest traders and they don't want you to know their secrets. There are times and situations, when knowing how to spread, it's possible to make huge returns with lower than normal risk. Spread trades are chosen by Master Trader Andy Jordan, who is one of the best spread traders in the world!

Lets you in on high probability trades in the outright futures. These trades are hand-picked. You might not get one every day, but the ones you do get are carefully chosen for optimum results.

Shows you how to use options on futures to add constant profits to your trading account. If you've been afraid of futures options because they look complicated? Don't worry — Andy will show you how to use options in a simple, but extremely productive way.

Subscribers have daily access to online help and advice.

Is not a black box system - it gives you complete step-by-step trading details for every trade.

Features daily "Trading Tidbits" by Master Trader Andy Jordan.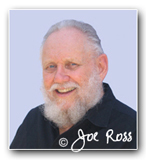 "Andy's trades are so good, I follow them myself! Ever since Andy Jordan became the managing editor and author of Traders Notebook, his peformance has been extremely impressive. Year in and year out, Andy has been profitable. His trading is so good that he is constantly bombarded with people wanting him to manage their money. But Andy prefers teaching. He loves to share his success with other traders. Don't miss this opportunity to learn and trade with the best."
~ Joe Ross
Imagine
Spending only 2-3 hours each week deciding which trades to take. Traders Notebook Complete is not complicated. You will see the most straight forward, simple, and easy-to-do trades.

Most of your week is free to pursue your hobbies and interests.

Receiving all the data and information you need to trade without having to pay for live data. End-of-day data or delayed data is all you need.

Trading futures at margins which are a fraction of those you usually need to trade outright futures. Learning to trade spreads places those low margins within your grasp. Sometimes they're as little as 12% of outright futures margins, thereby allowing you to trade multiple spreads with only a small margin account!

All you need is a simple chart - no indicators and oscillators.

It's already planned out for you - follow the spread, outright and option trades suggested by Master Trader Andy Jordan.

You are told exactly where to enter, where to take profits, where to set a protective exit, and an exact value at which to take some early profits, so that you can let your remaining contracts run. Taking early profits enables you to be paid to trade.

Make steady and consistent profits with greater relative safety from trades other traders never see or know about.

Enjoy regular follow-up, posted daily for every open trade.

Online during the trading day to discuss trades, problems, and ask questions about suggested trades, and the ones you are currently trading. Traders Notebook Complete is not some stodgy newsletter, it is alive and interactive.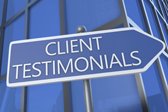 "Traders Notebook helps to learn to trust entry and exit signals more. I have learned to trust myself more, watching and listening to Andy."
~ B. T.
"There is a lot to learn and every trade I do with TN I learn something."
~ Bruce Bourhill
"I have Confidence in the validity of the program after carefully studying Joe and Andy's books and educational material. Strong belief that Joe and Andy are not only extremely competent traders but that they are truly sincere and honest in their efforts to help us struggling amateurs. It provides advice on how to make the trades. Provides the ability to chat almost daily if necessary with Andy. I also get good ideas and answers to questions I hadn't even thought of by reading the questions of other traders and the answers provided by Andy . It is a complete package! It has suggested trades, advice on how to execute the trades and access to Andy if any questions arise. Because of my belief in the program and trust in Andy and Joe, I am able to trade with confidence that I am going to succeed."
~ Hartley Cranton
"I have read all of Joe Ross' books and have found his methods to be uncluttered representing the truth about the markets. I figured any newsletter coming from Joe would continue with this clarity. I like the running commentary for each trade. It gives me a gauge against which to verify my own conclusions about money management."
~ JZ, Australia
"TN gives Ideas for new overall approaches to trade entries & trade management as well as ideas for individual trades. I like the way Andy explains his reasoning behind the trades he selects, gives me food for thought. The bite-size news stories are a handy heads-up for the fundamentals behind some of the market moves and Joe's tips are always read and absorbed. Good to be able to chat with others in the same boat. To be able to direct any questions I have to Andy in real-time is a big benefit."
~ R. F.
SUBSCRIBE TODAY!
As a subscriber to our newsletter "Traders Notebook Complete," every trading day we will show you specific spread, options, and futures trading opportunities, explain why we chose them, give you specific entry points, suggest where to place the stop, and when to take the first profits - almost everything you need to trade profitably. We will also present detailed information on possible position trades. Trade along with Master Trader Andy Jordan to learn and grow as a trader!
Get the maximum benefit - Traders Notebook Complete subscription
Access to our "Traders Notebook Campus"*

Traders Notebook Guide

Daily spread trading and position trading advisory

Research

Online Support

Teaching

Any additional information necessary to ensure the ongoing 100% quality of this Subscription Newsletter.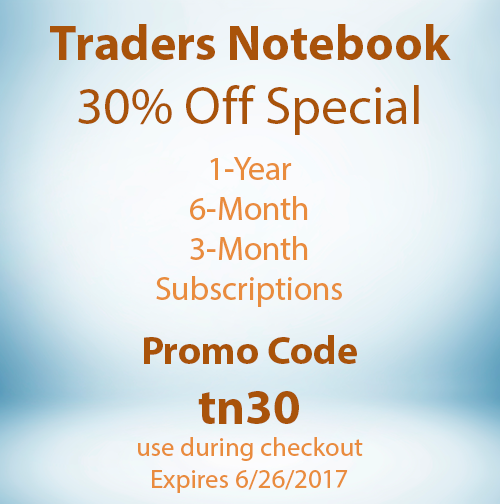 We stand behind our service, if you have further questions feel free to e-mail Andy Jordan at This email address is being protected from spambots. You need JavaScript enabled to view it. directly!
► 1-Year Subscription for only $99 per month
BEST VALUE: $360 savings
► 6-Month Subscription for only $109 per month
► 3-Month Subscription for only $119 per month
► Special 3 month trial for $149 (restrictions apply)

*IMPORTANT: After we manually verify your order, you will receive an e-mail with your access information. Your order will be fulfilled within 24-hours during our regular business hours. If you have not received your access information by that time, please contact us via e-mail This email address is being protected from spambots. You need JavaScript enabled to view it. or phone: +1-512-249-6930 (Ross Trading), so we can resend it to you. Please check your junk/spam folder before you contact us.