Master Trader Joe Ross' Philosophy:
Teach our students the truth in trading - teach them how to trade,
and
Give them a way to earn while they learn - realizing that it takes time to develop a successful trader.
At Trading Educators we believe in simple concepts. We don't believe in extended periods of backtesting because markets change over time. We believe in watching the markets, and in trading what we see. The reality of trading is in what is happening now, not what happened months or years ago.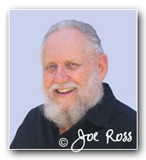 "Dear Friend, my approach has enabled me to trade with very low risk, often much lower than you can imagine. As you'll see, it's an approach that raises avoidance of loss to the highest pinnacle of decision-making. It's an approach whose chief characteristic is avoidance of over-trading, and an almost fanatical avoidance of loss of capital. Perhaps most surprising of all, this approach, which has kept me very safe in the markets, has also been unusually profitable year in and year out. Trading the Law of Charts™, accompanied by the money management techniques I use, in conjunction with the right mental attitude, has let me experience mostly the things I love (e.g., profits), and very little of the things I hate (e.g., losses). It is a safety-first style of trading that allows me to sleep comfortably at night." Master Trader Joe Ross
You might be wondering, "How can this be possible? How can any style of trading give me what I love about trading and eliminate what I hate about it?" Joe Ross will share with you how he employs the true principles of wealth.
What you'll learn in order to properly trade The Law of Charts™:
You will learn to protect your capital.
You will greatly simplify your trading life.
You will not keep all your money in your margin account.
You will never again have to worry about what prices are going to do, because once you understand the Joe Ross Method, you will know where prices will go.
You will enter trades when they have the highest probability of being correct. You will be selective in your trading, learning to take the best of the best, leaving the questionable trades behind, and profit by so doing.
You will learn to read a price chart in such a way as to be able to profit from the emotional drives of other traders.
You will trade like the wise owner of a profitable business — one who knows how to make a profit, and take it when it is available.
You will be able to utilize the Ross hook for daytrading, position trading, or both. The time frame you choose will be up to you.
The Law of Charts™ makes your trading life easier by helping you to understand the basis for all price movement. Understanding and applying the concepts of The Law of Charts™ saves you time by taking you directly to the vital information you need for successful trading. You will save money by not having to plow through piles of technical information you will never need to use.
The Law of Charts™ proves that there is order in the market place. You can trade consistently in any market and any time frame. You can trade using a "law" that leads to more consistent profits.
This unique trading approach uses only Price and Volume Charts to identify high probability trades. It describes only four chart formations on the price charts which present trading opportunities, then specifies entry and exit targets based upon those four chart formations.
The Law of Charts™ has been developed by Joe Ross from his experience of over 60 years of trading. Amazingly, The Law of Charts™ is consistent in any time frame and has remained so during all of history. Understanding The Law of Charts™ is the best foundation for a solid trading education.
If you want to learn more about the The Law of Charts™, sign up for our weekly Chart Scan newsletter to assist you in becoming a better trader by showing you how to apply the Law of Charts™ in today's markets. Implementing the Law of Charts is how thousands of traders are making significant profits in today's markets (forex, futures, spreads, and stocks) and in all time frames. It works to make you money with bar charts, candlestick charts, line charts (as used with spreads), and point and figure charts. Part and parcel with the Law of Charts™ is one implementation of the "Law" - the Traders Trick Entry™ (TTE). There are many additional implementations, which are through our books, webinars, and private tutoring by our Master Traders.
Sign up to receive your free Joe Ross-Trading Educators Chart Scan Newsletter which is emailed every Friday and is designed to include chart commentary, invaluable trading articles, and special promotions. Please enter your name and email at the top of this page to receive free eBooks, "The Law of Charts™" (TLOC) and the "Traders Trick Entry ™" (TTE), our weekly Chart Scan Newsletter, announcements, and more!