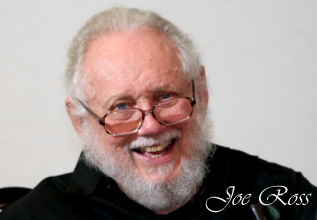 As the Founder and a Master at Trading, this website is dedicated to keep Joe Ross' products and lessons readily available to traders that want to learn and improve their skills. Joe Ross passed away on September 7, 2021 and will be greatly missed, but his writings will stand the test of time for generations to come. Take it to heart and learn from the best through his products and archived weekly newsletters which have impacted thousands of traders on every continent for over 60 years.
Joe emailed a weekly newsletter to his students for decades and it will continue with archived copies because his teachings are still relevant in today's trading world. Technology may have change, but not how Joe wanted you to learn about trading. "A chart, is a chart, is a chart." Those words ring in all the ears of his students that mentored under him. Sign up for a weekly newsletter that includes Chart Scan and Commentary, Trading Articles, Announcements, Free eBooks about the Law of Charts and the Traders Trick Entry. See the Law of Charts in action. We will not sell, rent, or trade your information.
We decided to keep his Private Mentoring Page untouched so that you may understand the depth and value that Joe offered to his students:

Practical Teaching Derived from over 60 Years of Trading Experience and Three Decades of Mentoring
Joe Ross is the creator of the Ross hook™, and has set new standards for low-risk trading with his concepts of "The Law of Charts™" and the "Traders Trick Entry™." Joe was a private trader and investor for much of his life, but a serious health situation in the late 80's caused him to shift his focus, and that is when he decided to share his knowledge. After his recovery, he founded Trading Educators in 1988, to teach aspiring traders how to make profits using his trading approach.
Joe Ross has written twelve major books and countless articles and essays about trading. All his books have become classics, and have been translated into many different languages. His students from around the world number in the thousands. His file of letters containing thanks and appreciation from students on every continent is huge: As one student, a successful trader, wrote: "Your mastery of teaching is even greater than my mastery of trading."
Joe Ross holds a Bachelor of Science degree in Business Administration from the University of California at Los Angeles. He did his Masters work in Computer Sciences at the George Washington University extension in Norfolk, Virginia. He is listed in "Who's Who in America." After 5 decades of trading and investing, Joe Ross still tutors, teaches, writes, and trades regularly. Joe is an active and integral part of Trading Educators. He is the founder and contributor of the company's newsletter Chart Scan™.
Message from Joe Ross
Hi! This is Joe Ross. Welcome to what can become a private training session, dedicated just to you; a session of practical teaching beyond anything else you have ever seen or heard. Serious traders seek professional help. As a professional trader for over 60 years, I have had to deal with all the problems you, as a trader, could encounter. In this private tutoring session, I teach you how to overcome them.
It has always amazed me that normally astute professional individuals and business people will embark on a course as serious as trading without seeking professional training. Thousands of people who enter the field of trading try to figure it out for themselves, and they end up losing far more money by trading from ignorance than my training would have cost them. People spend thousands of hours and dollars in a vain attempt to make it on their own. No one is beyond the need for professional help when it comes to trading. Even professional traders come to me for information and additional training. I can help you as well.
You will learn who "moves" the market, and how those "market movers" really work. You'll see what truly takes place in the markets, and how to neutralize the insiders' advantage. I reveal exactly what those advantages are, and then show you precise ways in which you can neutralize them, so that you can trade from a more level playing field. Be prepared for a shock when you discover the truths that I teach. When you wisely apply all the knowledge you will gain, it will change your trading life forever. You will save money, time, and effort, probably more than you can imagine.
My private tutoring sessions are dedicated to traders at any level. The sessions not only pull together the information from all my books and web courses, but go beyond what you may have previously learned, because in a private session the material becomes individualized and more usable. As you will see, the content goes beyond what is covered in futures, stock, CFD, and Forex trading books. It goes beyond any other sources currently commonly available for traders.
Reserve an Online or In-Person Session, please click the "i" button on the right to start correspondence with me to schedule your personalized training days.
Before we being your sessions, you will fill out a questionnaire in which your current position and specific background, goals, and objectives are addressed, so that I can build the training around you. I will also be available for follow-up as needed.
OBJECTIVES
The objective of this one-on-one private tutoring (Online or In-Person) session is to give you the information needed in order to survive in trading, and to learn to "get paid to trade," as I have always advocated.
In YOUR private training as a trader, I build the course around YOU and YOUR needs. My primary purpose is to provide you with a highly individualized program. Not only will you learn the important basics, as detailed in the Session's Content section, but you will find answers that fit your individual needs.
In order to achieve that, prior to your session you will fill out a questionnaire in which your current position and specific background, goals, and objectives are addressed, so that I can build the training around you. I am also available for follow-up as needed.
SESSION CONTENT
You will learn to trade through understanding the truth in the markets, as well as my trading rationale. You will understand, and be able to apply, the two most important concepts in trading: "The Law of Charts," and "Market Dynamics." You will be able to see and treat trading as a business, and will run your trading business as a successful business owner.
Regardless of what you trade, in any market, in any time frame, or using any kind of chart, your session may include any of the following based on what you want to learn:
Trading strategies and tactics.
How to properly use a trading method.
Trade selection and how to find the right trades.
Low-risk trade entries, and low-risk trading strategies.
How to manage the trade after the entry, how to take profits, and how to set and manage stops.
How, why, and when to use time stops.
Why simulated and mechanical systems may not work.
The truth about orders.
Ordering tactics and strategies (which orders to use and when to use them).
Trend versus congestion, and how to trade each of them.
How to understand and handle gaps, inside bars, and reversal bars.
The insiders' advantages, and how to neutralize them.
How to fade the public, the Gann traders, the Golden Ratio traders, and the Fibonacci traders.
The "Trading Plan," and how to use it in order to be an effective trader.
The correct approach to trading in the markets.
How to define and identify real risk, and how to trade with reduced risk.
The need for simplicity in trading.
Personal management and self-control in trading, and how to achieve both.
How to be a successful manager of your trading business.
How to handle the money, risk, and trade management you need to apply in trading.
How to keep and effectively use a personal trading record.
If your session includes spread trading, you will learn the secrets of spread trading and how to take advantage of the single greatest inefficiency in the market.
If your session includes option trading, you will learn about the "Options Secret."
You will be amazed by what I reveal about market movers, and you will discover what markets are all about in their pure simplicity. You deserve to understand these things, and thus shorten the time it takes to become a profitable trader.
THE RESULT$ = YOUR BENEFIT$
Stop trying to learn to trade on your own, thus spending time, effort, and money in vain. Instead, within the two or three days you spend with me, you will learn to understand how markets really work. After the sessions, you will greatly benefit by being able to adapt your personal trading preferences and styles to the realities of the markets you wish to trade.
You will learn to trade with realistic trading objectives, based on market characteristics. You will stop making predictions, and start making trading decisions based on charts, reading what you see right before your eyes.
You will trade without influence of news, opinions, "expert's" analysis, market theories, or even your own strong human emotions like greed, hope, fear, and worry. Your trading will be free of paradigms about relative terms such as "failures," "retracements," "support," or "resistance." "Overbought" and "oversold" will no longer be of any importance to you.
You will take advantage of, and trade profitably with the insider knowledge described in Market Dynamics.
You will trade with incredible confidence to act, which is even more important than the trading technique itself.
ATTENDANCE DETAILS
All private tutoring (Online or In-Person) sessions last as many days as your wants and your needs dictate (most are for three days). You are taught by me either Online or In-Person via the Internet. One day consists of six hours plus a lunch break.
I reserve only a certain number of days each month for personal teaching time, and the openings for private teaching are quickly booked. You need to plan well in advance. However, in cases of emergency, exceptions can usually be made.

To reserve a session for yourself, please click the "i" button below to start your correspondence with me to schedule your training days.
It's easy to get started, click on the "i" button!
Before we start your sessions, fill out a questionnaire in which your current position and specific background, goals, and objectives are addressed, so that I can build the training around you. I will also be available for follow-up as needed.
INVESTMENT
The tuition for private tutoring is $2,000 per day.
Now that you have read about what the Founder of Trading Educators offered to his students, now read about what they had to say: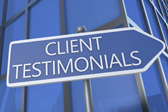 "Mr Joe Ross is the best teacher I ever had, I know I have everything I need to know to trade the markets successfully. He has change the way I look at the markets and my whole approach to trading has changed 100%. I started daytrading yesterday after my training with Joe an at 8.40 am I was done with a solid profit. Right now I look at what I was doing before and I think "why I was making trading that complicated" and the reality is that I have the answer thanks to you Joe. I have learned a lot and I had a lof of fun being with you."
~ Joan Torrelles - Spain
"Fantastic knowledge! Joe showed me simple, easy way to understand and trade the market. l learned how it works and how to take advantage of it. Now when I look at the chart I can actually understand what l see. Sometimes simplicity is hardest thing to achieve. Joe certainly did it. Make a good investment and learn from the master. For me it was worth every penny."
~ Bogdan Podkulski - USA / NJ
"My trading has improved dramatically since I had my private training with Joe. All aspects necessary to become a successful trader were covered in detail: entry techniques, trade management, and money management. Joe has shown me how to take high probability trades with limited risk, which has made my trading much more profitable and enjoyable."
~ William Hove, WI, U.S.A.
"It was a very well structured program going straight to the essential points in today's trading environment. A big help to develop the right mindset, plus getting many practical tricks. Go and meet the fox!"
~ Peter Cerny, Austria
"I have consumed my fair share of trading books, courses, programs, black-boxes, trading platforms, different markets, trend lines, patterns, pivot points, fibonacci retracements, and projections; and lots of garbage in between. If you want to get past all that noise and learn what is really going on in the markets and what price charts really do reveal about them, then tutor with Joe Ross. You learn how irrelevant all of the rest of the stuff really is."
~ Raul C., Texas
"Joe sure opened my eyes as to how the markets are operated. His teaching makes looking at the markets so simple; not complicated as we are led to believe. Anyone wanting to know how the markets are operated, would sure benefit by his teaching. He makes it so simple. He does not complicate his instruction with a lot of oscillators, etc., which tend to confuse the issue. He uses only what he sees in each price bar."
~ Richard F., Texas
"Joe is very knowledgeable and a wonderful mentor. I was able to identify many opportunities to be a better trader, and I was able to apply such opportunities to the markets immediately."
~ J. L., Canada
"I thank Joe Ross from the bottom of my heart because he has show me how to make a living trading, using the Internet for our private lesson. He has reconstructed my self-image as a losing trader, and has shown me the correct mind set and attitude necessary for trading in the markets without fear or insecurity. I have learned how to take profits and manage stops using a method I didn't previously know.
Besides the private online tutoring, Joe gives me continuing support via email every day that I have a need. Now, my trading is working, and I am very selective in the trades I take. I look for only the best trades for me, as Joe taught me to do. My sincerest thanks and greatest respect!!!"
~ Gianluca M., Italy
"It was an honor to study under Joe. He's very personable and humble. I was quite nervous about studying under such a renowned Master Trader, but his humility put me at ease. Joe's approach is simple, yet profound. He takes the confusion out of chart reading and opens your eyes to what's really taking place in the markets. He puts it all into focus, instilling in you the confidence to take a trade. I've taken a number of courses from what I would now refer to as Master Scammers in the forex market. None of them were able to give me what Joe gave me: the confidence to trade. I believe this is the greatest gift a teacher can impart to his student. This gift alone is worth far more than the price of the course. Thanks, Joe! I was once blind, but now I see."
~ Christopher H., Japan
"Joe opened my eyes to the way the markets really work. I expect this new perspective will allow me to trade smarter and more profitably. Trading is just not a job but a way of life."
~ James M., AZ
"Experience and knowledge in the field of trading are unsurpassed as far as Joe is concerned. He was able to pass on his knowledge and wisdom to us for which we will be ever grateful."
~ Donald A., Australia
If you are were a student of Joe's, send a testimonial including your name, location to post on our website.
Start to learn trading by signing up for our FREE weekly Chart Scan newsletter.
Master Trader Joe Ross wanted his students to learn trading and created products to do just that, teach you how to trade. Take a moment to go through our website and find which ones best fit your trading style.
Let's Learn the Art of Trading Joe Ross' Way!