Chart Commentary and Invaluable Trading Articles
from our three Professional Traders:

Joe Ross
Andy Jordan
Marco Mayer

SIGN UP TODAY!
RECEIVE TWO FREE EBOOKS BY JOE ROSS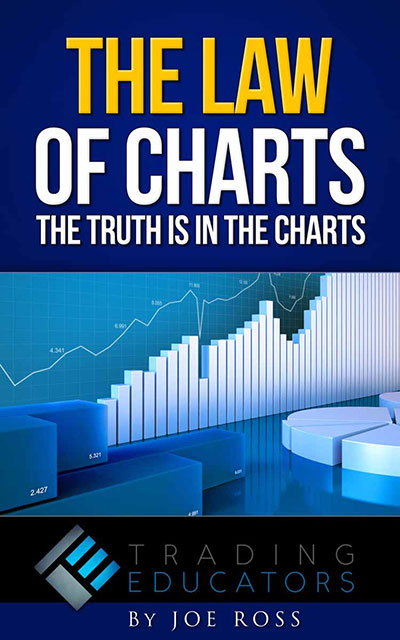 The Chart Scan weekly newsletter was created by Founder and Master at Trading, Joe Ross to teach his students how to trade. He successfully held his promise for over 60 years and had thousand of students from every continent. Joe Ross passed away on September 7, 2021 and will be greatly missed, but his writings will stand the test of time for generations to come. Take it to heart and learn from the best through his products and archived weekly newsletters.
Joe emailed a weekly newsletter to his students for decades and it will continue with archived copies because his teachings are still relevant in today's trading world. Technology may have change, but not how Joe wanted you to learn about trading. "A chart, is a chart, is a chart." Those words ring in all the ears of his students that mentored under him. Sign up for a weekly newsletter that includes Chart Scan and Commentary, Trading Articles, Announcements, Free eBooks about the Law of Charts and the Traders Trick Entry. See the Law of Charts in action. We will not sell, rent, or trade your information.
Chart Scan Newsletter is designed to assist you in becoming a better trader by showing you in the context of the markets how to apply the Law of Charts™ in today's markets. It was created to show you The Law of Charts™ in action. Implementing the Law of Charts is how thousands of traders are making bundles of money in today's markets. The Law of Charts™ benefits you, by working in all markets and in all time frames. It works to make you money with bar charts, candlestick charts, line charts (as used with spreads), and point and figure charts. Part and parcel with the Law of Charts™ is one implementation of the "Law" - the Traders Trick Entry™ (TTE). There are many additional implementations, which are through our hardback books, eBooks, webinars, and private tutoring by our Professional Traders.
In this newsletter, you will see applications to a variety of markets, including forex, futures, spreads, and stocks.
The best way to understand the concept of the Law of Charts™ is to see it in action in a variety of time frames. The Law of Charts™ is applicable to all markets and all time frames.
Combined with the Law of Charts™ concept is the Traders Trick Entry™, which offers you a best entry implementation of the law.
Accompanying each week's chart are invaluable commentary, examples, and special promotions about our products and services. This newsletter has helped many traders to become more successful.
Sign up today to receive your free weekly Joe Ross-Trading Educators Chart Scan Newsletter emailed every Friday. As a bonus, you'll receive 2 FREE eBooks, trading articles, and much more! All you have to do is check your email to confirm permission. Your first free eBook is the "The Law of Charts™" and the second one is our "Traders Trick Entry™" eBook. Start your trading education today!
We will not sell, rent, or trade your information.
Click Here to read some of our past Chart Scan Newsletter Editions!