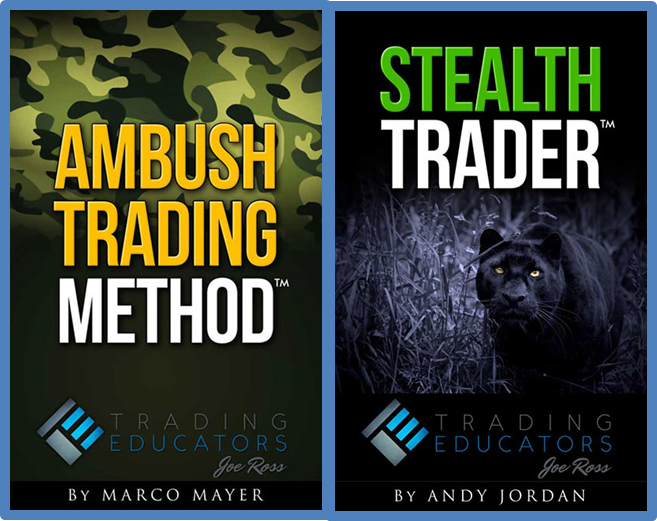 Save 20% instantly with the Ambush & Stealth Trading Methods Combined!
Enjoy the flexibility of trading during any market condition by combining the trading education of the Ambush and Stealth Trading Methods! These products follow completely different trading approaches:
Ambush Trading Method™ is a counter-trend method and Stealth Trader™ is a trend-trading method.
Ambush Trading Method™ is fading the trend and stays in the market for only one day
Stealth Trader™ catches the trend and holds on to the trade as long as possible.
Both trading methods support many different trade markets, including commodity trading, so you'll be diversified in markets and methods!
You no longer have to decide in what market conditions you are trading. Trade both methods at the same time, and let the trading methods do their job.
The Ambush and Stealth Combo Includes:
Orders filled via email within 24 hours and all sales of digital products are final.



$2,196.80 (20% Instant Savings!)
IMPORTANT: Your order will be fulfilled within 24-hours during our regular business hours. If you have not received instructions via email by that time, please contact us, so we can resend it to you. Be sure to check your junk/spam folder before you contact us. All sales are final.