Stopped Out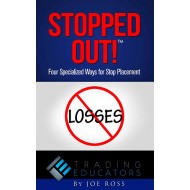 The stop placement that makes sense.
The question we are most consistently asked is "Where do I put the stop?" Therefore, this eBook is about stop placement. Most trading books and articles you read concentrate on entry. This eBook concentrates on exit. Knowing when to get out of a trade is vastly more important than is getting into a trade.
IMPORTANT: After we manually verify your order, you will receive an email containing your access information. Your order will be fulfilled within 24-hours during our regular business hours. If you have not received your email containing the access information by that time, please contact us, so we can resend it to you. Be sure to check your junk/spam folder before you contact us.