Trading Idea for 04/28: Long Jap. Yen
As you can see on the chart below, the 90000 level is an important one. It was a clear resistance level in February and March of this year and could now work as support. I'd try to buy the June Japanese Yen one tick above today's high using the TTE with a first target at around 90470 with the idea of a possible 1-2-3 low. I would risk about $300/contract on the trade.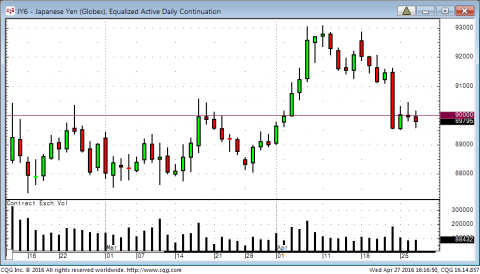 Update 04/28, 6 AM CT: The Japanese Yen exploded to the upside after the Monetary Policy Statement and the entry happened with a few ticks of slippage. The trade is making about 10 times the initial risk right now (I can tell you, this is something that happens not very often) and my idea is to take the money and run.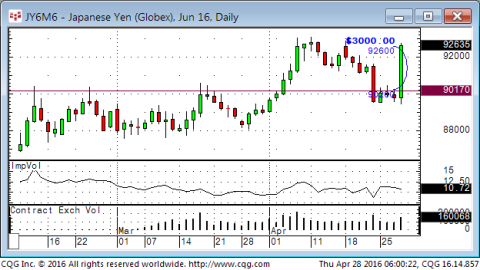 Related Posts
Comments
No comments made yet. Be the first to submit a comment