Trading Educators Blog
#1 Trading Blog Site
Why so many traders "don't make it".
Recent figures show that 90% of traders who ever trade lose their account and that 10% actually go bankrupt. Those are scary numbers, I'm sure you'd agree.
Traders are not stupid people; most traders have an above average IQ and are above average in most categories such as education and income. I think they don't make a success out of trading because they lack proper education and mentoring.
By education I mean that they have to learn a lot more than "The trend is your friend;" how to trade with Stochastics; or how to draw trend lines. They need a complete education in every aspect of the trading business. This includes education as to the right mindset for trading. Let's face it! Trading is mostly psychological, not technical. A trader needs to know how to correctly approach the markets, which includes business, money, risk, trade, and personal management.
Most traders have no idea of what reality is when it comes to trading. They think they can pick a single market and a single time frame and find good trades there every day. They think they can regularly trade with a high degree of accuracy. They think they can turn a small account into a large one in a very short time. They want to "make a living" trading, and have never figured out how much that is.
They think it's possible to predict turning points. They believe in the validity of support and resistance. They think they can buy a system that will magically make them money. They think they can quit their job and make a living after only a few months of trading. They believe the hype and propaganda put forth by the industry.
They never stop to think that if making money was easy, everyone would be doing it!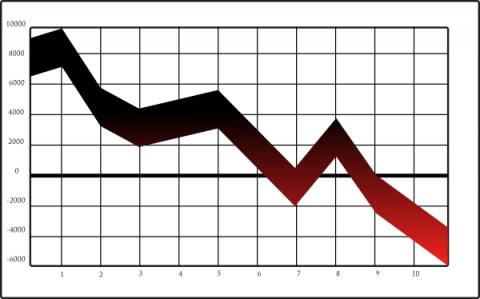 Comments
No comments made yet. Be the first to submit a comment