Trading Educators Blog
#1 Trading Blog Site
Trading from the Beach
Because of the short week ahead of us, I've decided to head for the beach for a few days (until Sunday). Of course, I will take my "trading stuff" with me (Laptop, Smartphone) to watch and manage my open trading positions. When I travel, I usually don't put on any new trades (and I definitely don't day trade or swing trade) but with today's technic it is an easy task to keep an eye on open positions (spreads and options). I will use this blog-wiring to show you how everything goes. From leaving Santiago in a few minutes, trading from the beach and getting back on Sunday. So, let's stay tuned. I can hopefully provide you with a few nice photos from the beach during the next couple of days.
Day 1: Leaving Santiago heading to La Romana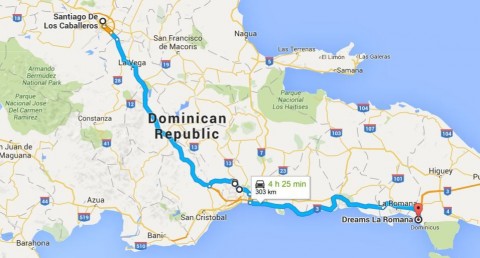 We arrived at about 2 PM CT after a 4 hours drive. Driving here in the DR isn't fun. It's more like going into war. But we made it. We had our first drink at the beach already and I have set up my trading camp outside on the little terrace. My wife is taking a nap and I will check markets now and make adjustments to my trades. I am also checking my trades during the day several times mainly with my smartphone but today it was a quiet day. After that, shower, bar, food, bar, disco. Yehaa!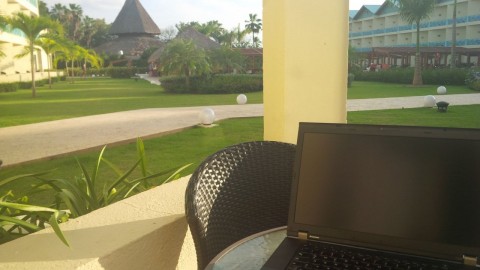 Day 2: I am just feeling sad today about what happened in Belgium.
Day 3: We had rain this morning and I thought I have to spend the day in my "beach office". But after about 1 hour the rain was gone and we had another nice day on the beach (see pic below).
Regarding trading, I was hopping for a weak day in the S&P because I am still short a call spread with the expiration on March 30 (using the monthly options). I've started trading a limited risk strategy in Traders Notebook using short term options (weekly's and monthly's) because I want to generate an additional income stream. I think I will close out the position before the long weekend.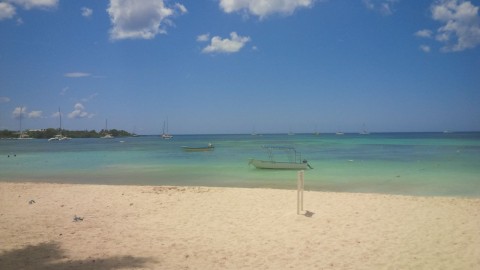 Day 4: A very quiet day today. On the beach as well as in the markets. I am looking forward not to watch the markets for a few days. I am out of my short ES call spread and all the other positions are looking OK.
Here in the DR is the start of "Semana Santa" today. It is actually not a week only 4 days but everyone is driving to the beach for the next few days. Fortunately, it will not get this crazy here on the private beaches of the hotels and resorts. It is still very quiet here in Bavaro. Let's see what we get during the next few days. I am wishing all of you a relaxed long weekend!
Day 5: Yesterday we went on a Speed Boad trip. Casa de Campo where all the super rich guys (no, I am not yet one of them :-) have there Villa on the beach like Shakira, Julio Iglesias (I think he was one of the first) and even Michal Jackson had his Villa here (during the times when he still had some money left). We went to Altos de Chavon which I think is a wonderful place. All in all a nice trip especially why you can handle your boat by your own. Leys are very flexible over here. After an instruction of about 5 minutes we where ready to go.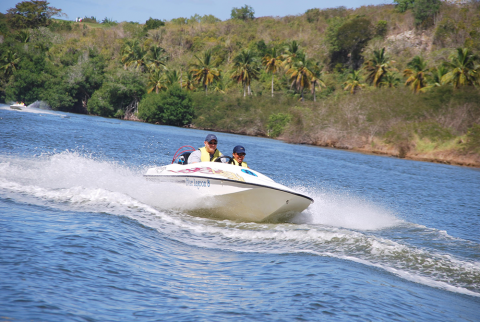 Day 6: Nothing unusual today Saturday, just the usual stuff. Beach, bar, pool, bar, food, beach, and so on. :-)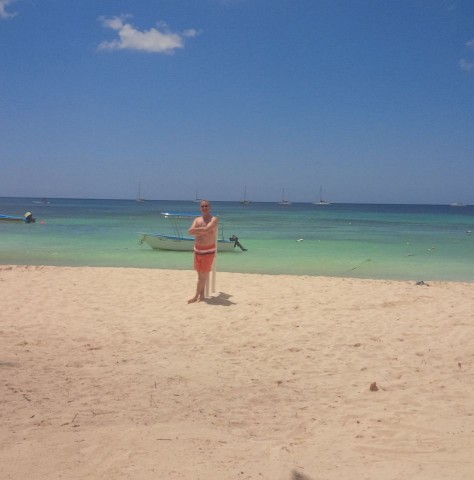 Day 7: We just got back (4PM CT; we headed home earlier because we want to avoid the heavy Easter Weekend traffic in the later afternoon) and I am checking trades and prepare my trading for tomorrow. I am usually not very active on the day after a long weekend. I prefer to watch and see what the markets will do before I put on any new trades.
Have all a great trading week,
Andy
Comments
No comments made yet. Be the first to submit a comment