EUR/USD moving towards support area
This is a quick follow-up to my last post about the strong move we've seen post-ECB last week. As expected the Euro is now pulling back, coming close towards a possible strong support area.
So you might want to keep an eye on this market around 1.0975-1.1050 for a short- to medium term bounce.
PS: As a systematic trader I won't take a trade based on my opinion and a few lines in a chart. But I wouldn't be too unhappy to get a buy signal for tomorrow from one of my systems ;)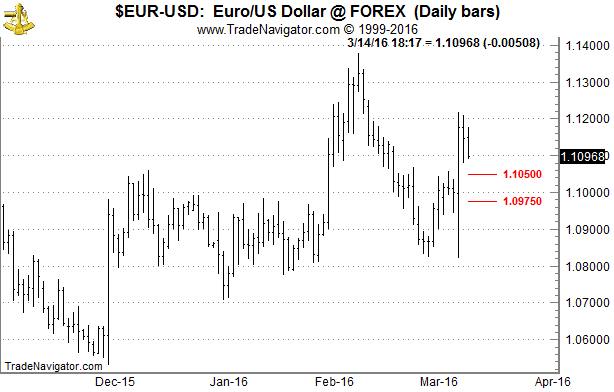 Comments
No comments made yet. Be the first to submit a comment
By accepting you will be accessing a service provided by a third-party external to https://tradingeducators.com/